Opportunity Lives Here
At Interior Health Anesthesiologists provide a range of anesthesia services to people across the Southern Interior of British Columbia. Anesthesiologists help patients through their most critical times, before surgery, during procedures, and in post-procedure care. Within Interior Health, Anesthesiologists often provide services for a wide range of surgical and diagnostic procedures including General Surgery, Orthopedic Surgery, Neurosurgery, Vascular Surgery, Obstetrics and Gynecology, ENT (ears, nose, and throat), Plastic Surgery, Urology, and Multiple Trauma, for pediatric and adult patients.
Interior Health is currently recruiting experienced Anesthesiologists to join our dedicated teams in several of our communities. As an Anesthesiologist with Interior Health you will work as a team, alongside surgeons, nurses, and anesthesia assistants dedicated to deliver the best patient care through the practice of Anesthesiology. As an integral member of the Department of Anesthesia, your participation and leadership will contribute to the improvement of anesthesia and pain management. We are proud to be actively involved in collaboration with the University of British Columbia's Southern Medical Program and you will have the opportunity to make an impact in education and research provided through this affiliation.
Come enjoy a rewarding career opportunity in caring communities with spectacular scenery and unlimited leisure activities, the southern interior of BC the perfect place to advance your medical career.
View all jobs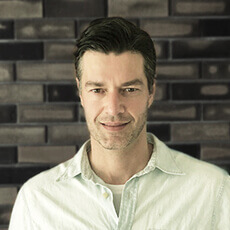 Accepting a job opportunity in the Kelowna anesthesia department has been an exciting change for my family and I. Working at an institution that has a wide scope of practice with an interesting mix of procedures is ideal for me.

The collegial and supportive work environments that exist, made for an easy transition into a new place. There is an emphasis on physician involvement with ample opportunities in the health district to be involved in the evolution and growth of care.

Outside of work, the city has so much to offer, making it easy to enjoy the surrounding landscape and family-oriented community, to keep that healthy work-life balance.