Okanagan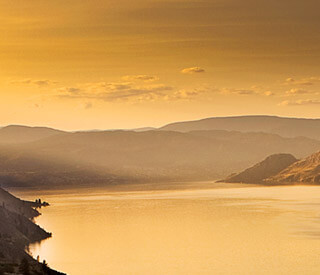 Visitors and neighbouring residents alike are drawn to the Okanagan for its beautiful scenery and lifestyle. Awarded with the number two most beautiful beaches in all of Canada (only trailing behind Tofino, BC), this region promises a beautiful area to visit and live year round.
The Okanagan enjoys a moderate winter climate in town with champagne powder in the mountains. World-class ski resorts such as Big White, Silver Star and Apex are within a short driving distance of the main cities. Other activities such as Nordic skiing and snowshoeing are also popular. In the summer, beautiful beaches and hot dry summers lure vacationers from around the globe. Boating, hiking, camping, fishing, mountain biking, and cycling are all in abundance – just to name a few.
The Central Okanagan is the most populated of Interior Health's service areas. It has a population of over 313,000 and covers an area over 20,000 square kilometers. There are three major urban centers: Kelowna, Vernon and Penticton. A little more urban than other health service areas, the Okanagan still has rural areas and a strong sense of community.
Okanagan
it's better here