Radiology at Interior Health
Radiologists at Interior Health are an integral part of our organization; they deliver services to our patients through medical imaging to support the diagnoses and therapeutic treatments of various conditions. Our facilities provide a wide range of imaging services to patients in tertiary, acute and community hospitals as well as health care centres across the region.
Medical Imaging Modalities:
Interventional Radiology
Bone Density
CT scan
Mammography
MRI
Nuclear Medicine
Ultrasound
X-Ray
A new provincial collaboration called Diagnostic Imaging Repository (DI-r) provides seamless access to digital diagnostic images and reports for better patient care in a more timely matter. Connecting the DI-r provincially will link radiologists within imaging departments so that all facilities within BC have access to radiologist expertise and radiologists can engage in tele-radiology. Are you ready to be part of this collaboration and make a difference? Join our organization where every person matters.
Come live, work and play where other's only vacation. Inspiring better health, a better you, it's better here!
View All Jobs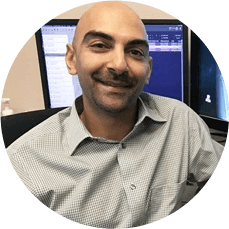 Dr. Vipal Vedd, Chief Radiologist at Royal Inland Hospital in Kamloops (R)
The new Diagnostic Imaging Repository (DI-r) tool is a game-changer, with the overall result being better patient care via improved and more timely medical imaging reporting.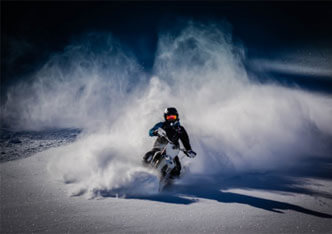 Dr. Jeremiah Boyd, Vernon Jubilee Hospital
Working at Interior Health in Vernon has allowed me to pursue my passion both in and out of the hospital. The Okanagan is peerless when it comes to outdoor playgrounds. The magical combination of snow covered mountains in the winter combined with gorgeous lakes in the summer is tough to beat!